Community Pipeline Programs
Here at The Citizen Science Lab, the heart of our mission is to increase the number of underrepresented groups in STEM.  We offer specialized programming to Pittsburgh minority youth (grades K-12) and adults from The Hill District, West Oakland, Northside, Homewood, Oakland, Bethel Park, Mount Lebanon, Beachwood, Greentree, and other diverse communities in the Pittsburgh area.
In order to reach these groups, The Citizen Science Lab has developed a variety of Community Pipeline Programs (formerly called "Initiatives"). These programs generally take place on a weekly basis throughout the academic year, and are free due to generous funding from sponsors and sponsoring organizations. These programs specifically target Black or African American youth, a group that has historically been underserved in access to high quality STEM Education.
These programs help to serve as a jumping off point for students to realize their passions, educational interests, and career potential in the STEM field. Many of our participants in the Pipeline program later return to the Lab as volunteers or staff while furthering their education or developing their career.
Current Community Pipeline Programs
Free programs sponsored by our partners to increase underrepresented youth interest in STEM.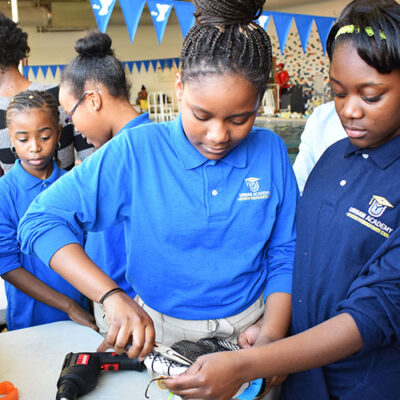 SeaPerch
Underwater robotics program where students build Remotely Operated Vehicles.
Sponsored by Eden Hall Foundation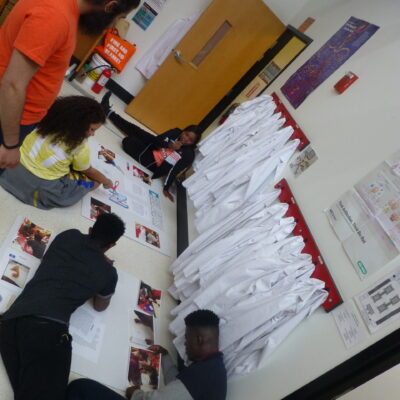 Ice-T
Students design, build, and test microbial fuel cells.
Sponsored by several generous grant funders.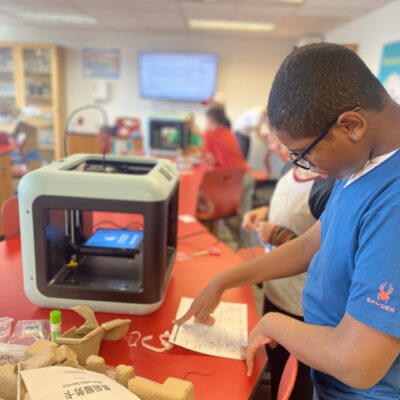 C3PO
Using 3D printing to print tissues and organs.
Sponsored by the The Pittsburgh Foundation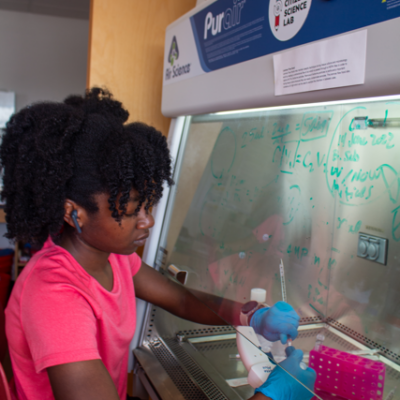 Micro Beats
Artificial intelligence, microbiology skills and hip hop… combined!
Sponsored by grant funders and paid participants.